Staff
Our staff is licensed and trained to assist you with every detail of making funeral, cremation and cemetery arrangements. This includes offering advice and guidance throughout the decision-making process, answering questions and assuring that legal requirements are met, as well as providing whatever facilities and services are necessary or desired. We are always prepared to carry out the wishes of those making the arrangements with understanding, compassion, and consideration for everyone concerned.

When it is practical or possible, making funeral arrangements in advance of need can provide the peace of mind that all details have been taken care of in a way that is satisfying to oneself and one's survivors. A family discussion combined with our counsel can assure that everyone involved feels comfortable with the chosen arrangements.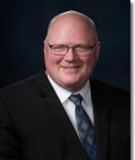 Rick Little
Vice President, Licensed Funeral Director and Embalmer
As a 28 year resident of Longview/Kelso, WA, Rick has been employed all that time as a licensed funeral director and embalmer who is currently The Vice President/General Manager of the Pierce Group Inc. where he manages the operations of Steele Chapel at Longview Memorial Park and Dahl McVicker Funeral Homes as well as several other funeral homes in Southwest Washington. Rick currently serves on the regulatory board for Funeral Homes and Cemeteries in the State of Washington. He is a Past President of the Kelso Lions Club and Past President of Longview Community Church. He is also Past President of the Washington State Funeral Director's Association of which he was honored as Funeral Director of the Year in 2009. Rick has been involved with Stageworks Northwest (a NonProfit Community Theatre) for the past seven years currently serving as President of the Board of Directors. He has been married to Lorraine for the past 25 years and has two children Lance and Amy.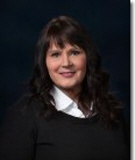 Susan Sherwin
General Manager and Licensed Funeral Director
Susan proudly started working at Longview Memorial Park/Steele Chapel in 2007 after her mother died. She is committed to caring for families with the same compassion shown to her when her mother died. It's been over 13 years now and she still enjoys coming to work each and every day. Susan is currently our General Manager of Operations and is a Funeral Director. Susan is a native to Cowlitz County. Growing up in Longview then later moving to Kelso where she raised her four children. When not working at the cemetery/funeral home, she enjoys playing with her grandchildren and spending time with family.
Northwood Park Funeral Home & Cemetery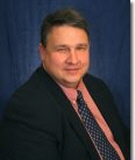 Mike Dahl
Licensed Funeral Director, Family Service and Pre-need Counselor
Mike grew up in the funeral industry and has been with Northwood Park since 2008. He graduated from Kelso High School in 1977 and earned an Associate Degree from Lane community College in Eugene, Oregon in 1980. Mike comes to us after a long career in aviation where he logged over 14000 flight hours mostly as a Bush Pilot in Alaska.

Mike is licensed as both a Funeral Director and an Insurance Agent representing ForeThought Life Insurance Company. Mike can assist you with all your funeral, cremation, and cemetery needs and is a specialist in pre-planning.

Mike has been married to his wife, Paula, since 1981. They have three grown children and five grandchildren. In their spare time they enjoy family time with their grandchildren, boating and the company of their Scottish Terrier.

Mike is very active in the Elks Lodge where he is a Past Exalted Ruler and a State Officer.
Steele Chapel