Staff
Our staff is licensed and trained to assist you with every detail of making funeral, cremation and cemetery arrangements. This includes offering advice and guidance throughout the decision-making process, answering questions and assuring that legal requirements are met, as well as providing whatever facilities and services are necessary or desired. We are always prepared to carry out the wishes of those making the arrangements with understanding, compassion, and consideration for everyone concerned.

When it is practical or possible, making funeral arrangements in advance of need can provide the peace of mind that all details have been taken care of in a way that is satisfying to oneself and one's survivors. A family discussion combined with our counsel can assure that everyone involved feels comfortable with the chosen arrangements.
Northwood Park Funeral Home & Cemetery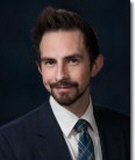 Chilton Wojtysiak
Funeral Director Intern, Family Service and Pre-need Counselor
Chilton was born in Tucson AZ and raised in SW Washington. He graduated from Centralia Community College when he was 17, with his associate's degree, a week before he graduated High School. Shortly after graduation he moved to California to continue his education and became a behavioral therapist for children with developmental disabilities! He loved his work there and his service to his individual children and families. He ended up staying in California for 7 years. He grew homesick for the beautiful PNW and eventually made his way back home. His drive to help others and his compassion for those struggling in a time of need is what drew him to work for our company. He has been serving families at our locations since 2016. When he isn't at work he enjoys exploring new places whether it is running around Portland or exploring the rivers or forests surrounding our area!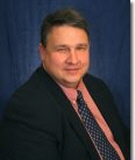 Mike Dahl
Licensed Funeral Director, Family Service and Pre-need Counselor
Mike grew up in the funeral industry and has been with Northwood Park since 2008. He graduated from Kelso High School in 1977 and earned an Associate Degree from Lane community College in Eugene, Oregon in 1980. Mike comes to us after a long career in aviation where he logged over 14000 flight hours mostly as a Bush Pilot in Alaska.

Mike is licensed as both a Funeral Director and an Insurance Agent representing ForeThought Life Insurance Company. Mike can assist you with all your funeral, cremation, and cemetery needs and is a specialist in pre-planning.

Mike has been married to his wife, Paula, since 1981. They have three grown children and five grandchildren. In their spare time they enjoy family time with their grandchildren, boating and the company of their Scottish Terrier.

Mike is very active in the Elks Lodge where he is a Past Exalted Ruler and a State Officer.
Steele Chapel at Longview Memorial Park